Giovanna Bertolini, Luca Angeloni
Vascular and Cardiac CT in Small Animals
DOI: 10.5772/intechopen.69848
Scarica il capitolo 12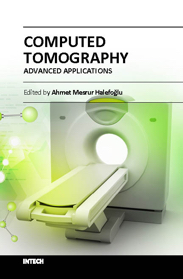 Abstract
Computed tomography (CT) is increasingly available in veterinary practice. As for humans, CT has a tremendous potential in various clinical scenario. Oncology and traumatized dogs and cats are probably the veterinary patients that get more benefit from new CT applications. However, the most amazing progresses are in vascular and cardiac applications. The advent and rapid diffusion of advanced scanner technology (multidetector row) offer unparalleled diagnostic opportunity in daily practice for comprehensive evaluation of complex cardiovascular diseases. New skills and knowledge are necessary for radiologists and nonradiologists for understanding this revolutionary field of radiology.